Align Your Business and Relationships with What Matters
Stop struggling. Put the wind at your back. Be one of the rare men who lives in alignment with strength. 
Reinvent Yourself Professionally
Course correct the way you fund your lifestyle. Say goodbye to the exhausting hamster wheel and do work with meaning.
Hone Your Professional Authority
No more hiding out. Ditch the herd mentality. Leverage your strengths. Level up the next phase of your professional life. Lead more, earn more, and stress less.
Build a Sustainable Professional Coaching Practice
Leverage your unique skills to connect with the clients that energize you. Develop a killer offering they want to pay for.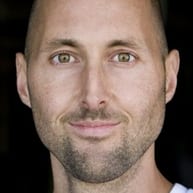 "I've had some of the most meaningful and inspiring conversations of my life with Tripp and appreciate the extraordinary support he's given me. Beyond my personal interactions with Tripp, his perspective on the integrated, New Man is ridiculously solid. I love him."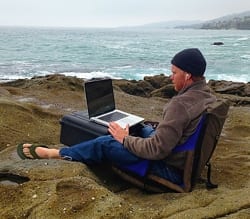 "There are so many courses and offerings and people out there saying they can help. I'd been let down every time.
Connecting with you has been a renewal of hope.
Because of our work together I believe that there are good people out there that can produce good results and help me. I don't have to do it all by myself.
When I left the SEAL teams there were things that I left behind that I was not meant to be without. My job needs to be parachuting, climbing, driving a fast car, scuba diving — part of my job is to do flow state activities. That's been my job since I was 17 years old in the military. This is who I am.
Over the last few months, I've taken 100% control over revenue coming into my world. If I need to produce a certain amount of money, then I know I can go do the things that will produce that money.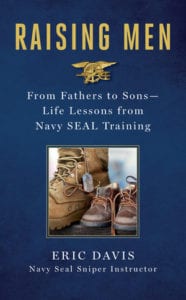 I went from 0 to $350K-$400K for this year, and I could do this working a few days a week. I have way more time available now
You're like the rope. I know that rope is there, I can reach out and grab it. I can make bold decisions on things that I would not have done without having you "in my corner."
I like the no bullshit approach. Every time we get off the call I'm like, "That is valuable. That's well worth the money spent." I can see that I'm producing a return on the investment. Even my wife, when I talk to her about renewing my coaching agreement she said, "Why are you talking to me about it? Just renew it! It's a no brainer across the board."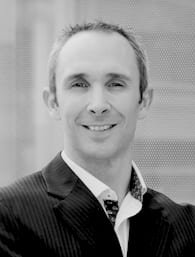 After leaving the SEAL teams I was stuck.
I had a hundred great ideas and a hundred different directions. I couldn't narrow down which one to go down. I wasn't clear on my offering. I wasn't clear on the specific problems I solved or the solutions that I brought. I wasn't clear on how to grow a business. I didn't have a process for doing that.
It was clear that folks had gotten results working with Tripp. And he isn't cheap. Trusting Tripp was never an issue for me. I knew he was credible. I knew he was good at what he did. I was concerned about how quickly I could recoup my ROI.
If I could go back and tell myself what I know now, I would say, "Do it. Listen to what he says and do it. Trust the process."
Working with Tripp was enlightening. I was challenged in my perspectives and seeing things in a new way. It wasn't easy, but it was awesome. Now I have a clear offering. A clear business identity. And a clear ideal client.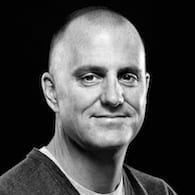 We had worked together before, and
I hired you again because I trust you, I knew you would bring a lot of positivity, and I knew you would not allow any bullshit.
You're process is very direct. From the beginning you're clear that we're not playing around here. This time around I hired you because I was jumping into the unknown, and I know the challenges that I've had in the past.
I specifically said, 'Here's where I want to go. Help me with my blind spots.' Some of it was execution. Some of it was related to mindset. And as a result, my business is up and running. I'm now finally doing what I've wanted to do for a long, long time.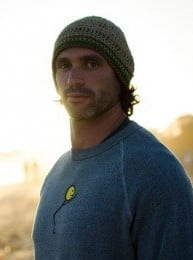 I was fortunate to be invited on Tripp's podcast a couple years ago to share my Foundation Training philosophy and chat about life.
I have reached out to Tripp a number of times with insecurities and absurdities since our initial conversation; his advice and thoughtfulness in each situation has proven quite helpful.
I am ever impressed with his guidance and willingness to help people figure out a better way in life.



He's got a lot to share with us, certainly worth listening.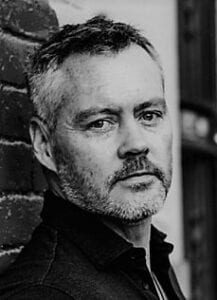 If I look back on what I accomplished this year, the roles that I landed and the money I made was a direct impact of us working together. You getting me in the right state of mind to navigate this professional transition wouldn't have happened otherwise.
I was facing some major life changes — job-wise, career-wise, financially. I knew I needed support to help me get perspective, keep me accountable.
I just knew there were ways that I could be showing up differently — more power, more impact, less fear, less second guessing. I brought you on board so I'd be a lot more effective than I would be on my own.
You were able to dive into the work and personal development stuff in an integrated way; pulling out the same themes, identifying the same patterns and finding places where I had room to really step it up and go to the next level.
Wherever I wanted to go in terms of work, personal life, personal development, future dreams, parenting relationship, being a leader — you were able to help me take action in a way that had massive impact.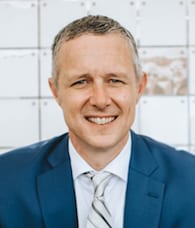 Our work helped me become more comfortable with ambiguity and conflict.
This has been helpful at home, with my business partner, and in other potential business opportunities. I've learned that not only can you be comfortable in conflict, but that
you can actually improve a relationship through conflict. And I directly credit that to us working together.
That's a deep, invaluable learning.
Another thing I've learned is how to create opportunities where there seemed to be closed doors. Sometimes a seemingly closed door doesn't mean it won't open.
And I'm good at taking action, but like anybody else, I have a lot of blind spots. You've been really good at seeing my blind spots and saying, "Why does it have to be that way? Why can't you approach it differently?" This helps me take the most effective action, and that's what's been most helpful in our work together.
Good people.
Wanting to make good money.
Doing good things in the world.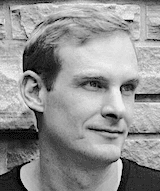 "Tripp's fee scared me. His commitment challenged every fiber of my being. I'm proud to share I made the best investment of my life by hiring him as a coach.
The result? In 12 short, dynamic months, I went from a $150/hr bored therapist in a small town to an executive coach in Manhattan making great income coaching (and surfing!) with high impact clients. It's a whole new world.
Hire Tripp. Immediately. That is, if you want to create the life, work, and money that's eternally eluded you. No joke."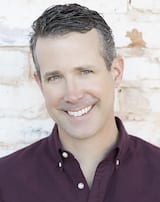 I remember our very first call ending after 37 minutes, and my mind had been blown.
Now after a year of working together, I'm more excited about what I'm doing than I could have imagined 12 months ago.
By getting really clear on my "why" and being able to articulate the professional value I bring to the world, I've seen an improvement on the amount of clients I'm able to bring in. That alone has been remarkable. There's been a big dollar amount as a result of us working together. Getting my mind wrapped around what I want to create professionally and how I want that to integrate with the rest of my life with my new business is going to set me up for exponential revenue growth within just a few years.
I love being challenged. I don't think there's been a call where I didn't feel like I got something out of it and grew in some way. I think that's where the true value of your coaching comes in. You're not just going to open someone's eyes to something; you're going to open their eyes and then hold them accountable for walking through the door that's been opened.
If I could go back in time and talk to myself a year ago I would say, "Just f–king do it. You have no idea what you're getting into, but it's awesome!"