The Authority Coaching and Mastermind Group with Tripp Lanier
ENROLLING NOW - Groups Start October 2017 - Fill Out the Form if You'd Like to Receive More Information
My concern early on was, "Can this group really help me level up my business?" And the answer was YES. I went from making about $4500 per month to making 12 grand per month consistently.
That support and trust factor helped me level up my whole life — financial, relationships, the whole spectrum. One thing I like a lot is when you (Tripp) come in and check in with where you are in your life. You're facilitating but you're also one of the group. I like to get behind the curtain of what you've got going on, too.
That camaraderie and that "I got your back" feeling is there throughout the entire year.
I was afraid I was going to pay money and spend time doing something that I could have gotten in a book off of Amazon for 2 bucks. I went from being a hater in this kind of thing to now believing "I always want to have some kind of self improvement activity happening."
I feel like this group gave me the grit to really commit to going through the challenge of building my company. I didn't want to give up.
Joining this group was really worth it. It was a good investment. And it was at a time when I needed some brotherhood as well.
The group is for forward thinking guys who want to:
Make an impact and align their professions with their unique sense purpose
Make good money doing what they feel what they were put on this Earth to do
Create powerful relationships that support them to live a kickass life
**This group is for men who take action — no spectators please**
Basic Logistics:
Starts October 2017 and runs through September 2018 (we take the month of December off)
There are (3) video calls per month
Each video call is (2) hours long
Calls are on Thursday (morning or afternoons Eastern/US)
Groups are small — 6 men per group
Each meeting is facilitated by Tripp
Interested in Learning More? Answer the Questions Below.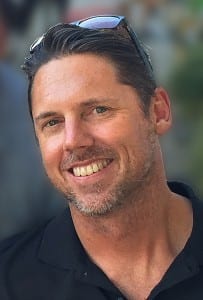 If you're fun, curious, and willing to take risks then please answer the questions below.
All answers are completely confidential and will only be seen by me.
After I review your answers, I'll follow up via email with more specifics about the program.
Thanks,
Tripp
Group Coaching Questionnaire