Accelerate Your Coaching Practice with Tripp Lanier
Group Coaching for Established Coaches Only
SOLD OUT - Begins in January 2018
Please fill out the form below to be considered for the next group.
I went from 0 to $350K-$400K for this year, and I could do this working a few days a week. I have way more time available now.
I like the no bullshit approach. Every time we get off the call I'm like, 'That is valuable. That's well worth the money spent.' I can see that I'm producing a return on the investment. Even my wife, when I talk to her about renewing my coaching agreement she said, 'Why are you talking to me about it? Just renew it! It's a no brainer across the board.'
Eric Davis
Tripp's fee scared me. His commitment challenged every fiber of my being. I'm proud to share I made the best investment of my life by hiring him as a coach.
The result? In 12 short, dynamic months, I went from a $150/hr bored therapist in a small town to an executive coach in Manhattan making great income coaching (and surfing!) with high impact clients. It's a whole new world.
Geoff Hanzlik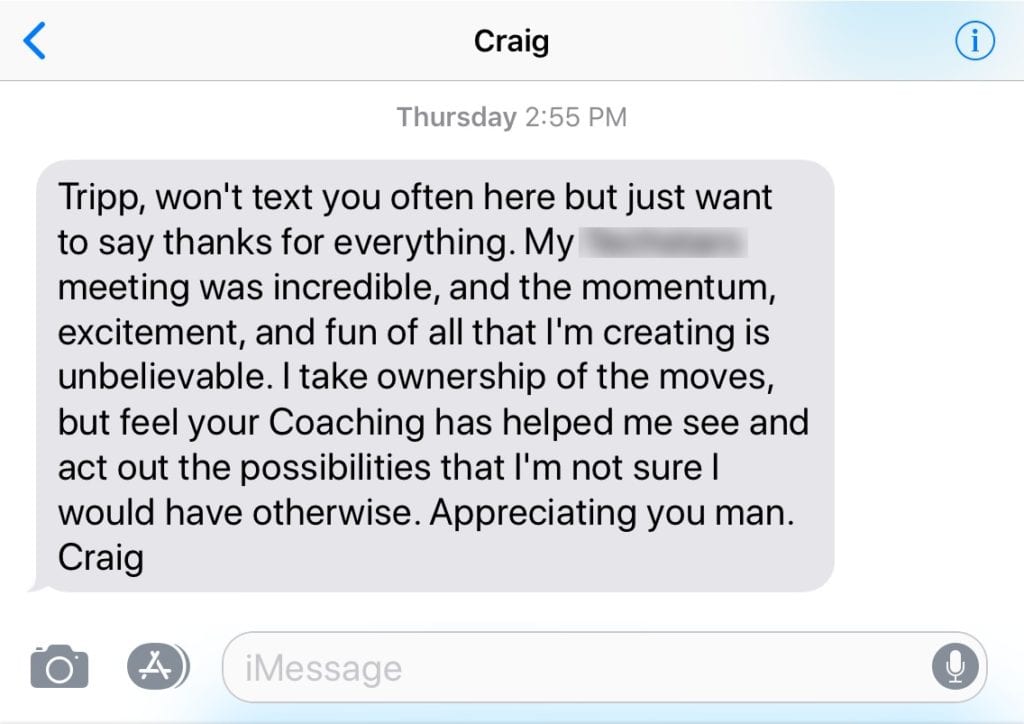 Craig Revord
This Group is For:
Established coaches, therapists, consultants, etc. who want to level up their business and quality of their work (because staying at this level for another 3 years is unacceptable)
Professionals who want to develop a strong, sustainable coaching practice rooted in their unique authority, strengths, and identity (because they don't want to be just another coach struggling to stand out from the crowd)
Learn how to reliably create new clients in a way that aligns with your values (because douchey sales or marketing BS isn't for you)
Basic Group Info
Starts January 2018 and runs through November 2018
Groups are small — no more than 5 coaches per group so that each coach gets plenty of attention/interaction
Group meetings are video calls — (3) times per month and (2) hours long each
Each meeting is facilitated/coached by Tripp Lanier
Are You Interested in Learning More About This Program?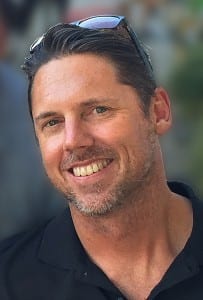 If you're fun, curious, and willing to take risks then please answer the questions below.
All answers are completely confidential and will only be seen by me.
After I review your answers, I'll follow up via email with more specifics about the program.
Thanks,
Tripp
Practice-Building Group for Coaches Questionnaire