Tripp Lanier is…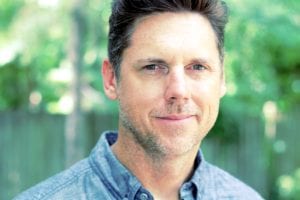 The host of The New Man Podcast: Beyond the Macho Jerk and the New Age Wimp which has been listened to millions of times by men all around the world.
He coaches entrepreneurs around the world to get out of the shallow end of the pool, redefine success, and align their work with what they were put on this Earth to do. Over the years he's designed several businesses to support a simple lifestyle focused on freedom, ease, and fun.
As a host, he's interviewed experts and authors from all walks of life including:
Tim Ferriss (The 4 Hour Workweek, The 4 Hour Body, The 4 Hour Chef)
Laird Hamilton (Big wave surfing legend)
Ken Wilber (A Brief History of Everything, A Theory of Everything)
Dan Millman (Way of the Peaceful Warrior)
Steven Pressfield (The War of Art, Turning Pro)
Robert Greene (48 Laws of Power, Mastery)
Ryan Holiday (The Ego is the Enemy, The Obstacle is the Way)
Steven Kotler (The Rise of Superman, Bold)
AJ Jacobs (Esquire Magazine, The Year of Living Biblically, My Experimental Life)
Chip Conley (Founder of Joie de Vivre Hotels, Peak: How Great Companies Get Their Mojo from Maslow)
Dr. Robert Glover (No More Mr Nice Guy)
Ret. Navy SEAL Mark Divine (Unbeatable Mind, The Way of the SEAL)
Neil Strauss (The Game, The Truth)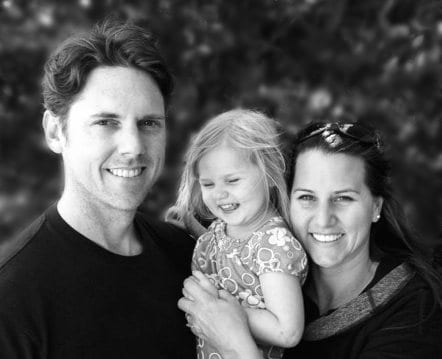 As a creative entrepreneur, Tripp created one of the first digital video post-production companies in the Southeast. For over twelve years, Tripp crafted TV shows and commercials for national and regional clients.
Other contributions include working with Ken Wilber as Co-Director of Integral Institute's Art Center.
On the artistic front, Tripp has written, performed and produced albums with his own rock groups, Hank Madison and Screaming Witness. He's also co-produced Stuart Davis and frequently humiliated himself on Stu's Sex God Rock n Roll TV Show on HDNet.
Tripp is married to therapist/relationship coach Alyson Lanier and has the best daughter in the whole wide world. He lives near the ocean and spends much of his time surfing, playing music really loud, and laughing his ass off.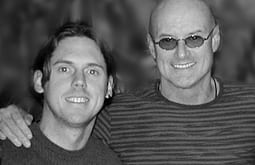 Influences and Teachers
Tripp has had the privilege of studying with many amazing people — many bald people, in fact — including Ken Wilber, Jun Po Denis Kelly & The Hollow Bones Order of Rinzai Zen, Genpo Roshi and Big Mind, David Deida, Vipassana (S.N. Goenka), Authentic World (Authentic Man Program), The Taoist Tai Chi Society just to name a few.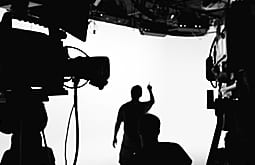 Business Experience
Tripp started a media production company 5 months after graduating from FSU. For 12 years he crafted thousands of TV commercials and programs while developing the skill to focus the message on what matters most. In 2006 he sold the company to create a location independent business focused on having fun while helping others.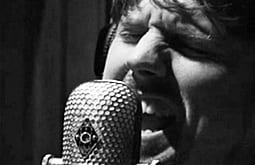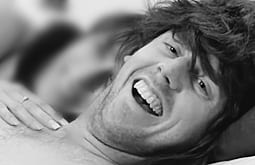 Refusing to Take Himself Too Seriously
Perhaps you can see why Tripp's acting career never took off in this commercial for Alco-Hard — a pill for maintaining erections while inebriated. And check out this April Fool's video "exposing" Tripp's morally questionable coaching techniques with some of the world's most morally questionable men.
Answer a Few Questions to Start the Coaching Process Today