People hire me initially for results – to make great money doing what they were put on this Earth to do. That's why they write the check.
Along the way we create something far more powerful. Their lives are no longer a rollercoaster of pressure, striving, and self-criticism. They're no longer dragged around by the fear, bullshit, and drama that drowns so many others.
And that's priceless.
Tripp Lanier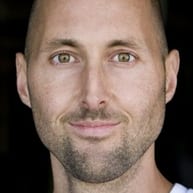 "I've had some of the most meaningful and inspiring conversations of my life with Tripp and appreciate the extraordinary support he's given me. Beyond my personal interactions with Tripp, his perspective on the integrated, New Man is ridiculously solid. I love him."
Brian Johnson, Philosopher + CEO of en*theos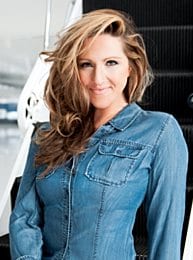 Tripp has something special in him that can't be faked, created, or replicated. This is why his skills are above and beyond what most would even come close to hoping for in a coach. Tripp has been a dear friend, a role model and a sounding board for my biggest life changes, from deciding to fly around the world, to really leaping off the edge, quitting my job as a news anchor in a major TV market to pursue my goals as an aviatrix and philanthropist.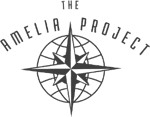 Most of what I want to say about Tripp sounds cliché, he's a great listener, he's wise beyond his years, blah blah blah. Forget all that. The benefits of working with Tripp are something that you feel when you hear his voice asking you real, impactful questions about what you want your greatest life improvements to be. Tripp makes me feel empowered, challenged, and to be honest, slightly uncomfortable because he doesn't let me use the typical excuses that 99% of the world is ok with accepting.
Amelia Rose Earhart, Around-the-World Aviatrix, Speaker, TV Personality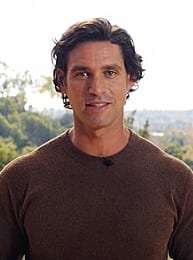 I was fortunate to be invited on Tripp's podcast a couple years ago to share my Foundation Training philosophy and chat about life.
I have reached out to Tripp a number of times with insecurities and absurdities since our initial conversation; his advice and thoughtfulness in each situation has proven quite helpful.
I am ever impressed with his guidance and willingness to help people figure out a better way in life. 

He's got a lot to share with us, certainly worth listening.
Dr. Eric Goodman, Best Selling Author, Creator of Foundation Training
Ready to do what some of my clients have done?
Here are some examples…
INFLUENCERS AND AUTHORS
"E" is a published author who learned my system for creating coaching opportunities. In just a few months of working together he secured over $300,000 in new revenue.
PROFESSIONALS CREATING A LIFESTYLE BUSINESS
"S" worked with me to turn around his draining law practice, and he learned how to make hundreds of thousands of dollars while gaining more personal time. As he enjoys an active lifestyle he's using his legal skills to make a huge difference for others.
ALIGNING PERSONAL MISSION AND ENTREPRENEURSHIP
"R" is fulfilling his mission to create healthy, nutritious, and tasty products for Brazil. His new company is currently rolling out their first energy bar to a market of millions.
PROFESSIONAL COACHES
Just four months after joining my practice building group for coaches, "C" and "S" went from charging $150 an hour to having record earning months — bringing in over $17,500 and $20,000 in one month respectively.
These are all good people wanting to make good money doing good things in the world.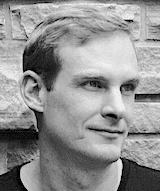 "Tripp's fee scared me. His commitment challenged every fiber of my being. I'm proud to share I made the best investment of my life by hiring him as a coach.
The result? In 12 short, dynamic months, I went from a $150/hr bored therapist in a small town to an executive coach in Manhattan making great income coaching (and surfing!) with high impact clients. It's a whole new world.
Hire Tripp. Immediately. That is, if you want to create the life, work, and money that's eternally eluded you. No joke."
Geoff Hanzlik, Performance Coach to Founders and Start Ups in NYC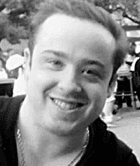 "Our work together challenged me to get out of my comfort zone and push myself to create what I really want.
You challenged me when I said 'I don't know what I want' to realize that I really did know. I was just afraid to take those steps. You helped me see that I didn't have to settle in these situations. You helped me see how I could expand and go for what I truly want.
This has helped me get the jobs and projects I've wanted over the last few years. I would not have gotten these skills had I not worked with you."
Paul Hintgen, Consultant in Tokyo, Japan